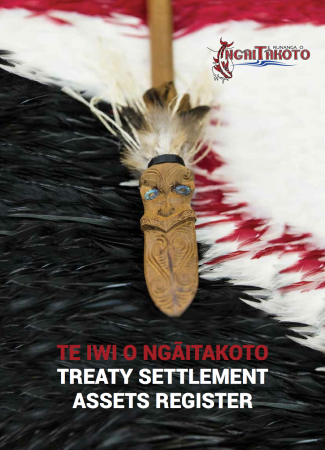 The purpose of this document is to provide our NgāiTakoto member's with the details and specific information about:
The NgāiTakoto land Claim Settlement Assets.
Identifying the appropriate Te Runanga
O NgāiTakoto (PSGE) management details and operating structures that will be in place for owning / managing each of these assets individually and collectively.
Total overview of our Lands, Commercial Properties and financial settlement Investment Portfolio.
This report is an important document in this transition process, as it identifies those assets that belong to our NgāiTakoto members and the benefits that come with settlements, and potentially lays out a platform for identifying future iwi growth and development.
The benefits of the settlement will be available to all members of NgāiTakoto, wherever they live.
Secondly, It also becomes a public record for our NgāiTakoto members to understand, the liabilities and costs associated with owning settlement assets and why it is important that we get the NgāiTakoto Post Settlement Governance Entity (Te Runanga O NgāiTakoto) in place so that it has the capacity and capability to manage and grow the asset base, well into the future. Its objective is:
"Future Proofing the NgāiTakoto Whanau, Marae, NgāiTakoto Iwi"
Read the full version of Te Iwi o NgāiTakoto Treaty Settlement Assets Register here